Eco Friendly Building Practices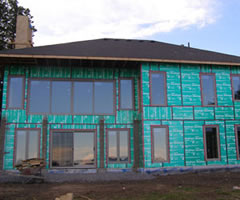 As a leader in the new home construction and home improvements business we believe that researching and offering Eco-Friendly Building Products and Solutions whenever possible is the right thing to do, both for our customers and for the environment.
Many manufacturers have already begun efforts to reduce or eliminate VOC's (Volatile Organic Compounds) in their products.
Some have developed new building materials made from recycled wood and plastics that are safe, natural, renewable and last longer.
Still others have introduced formaldehyde free cabinet grade plywoods and MDF that are made from agricultural waste like wheat straw and bamboo.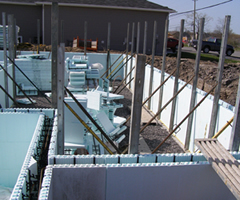 And Forest Stewardship Council certified wood will soon be a common choice on lumber yard shelves.
Energy Saving new designs in construction, plumbing, heating, and lighting that save you significant amounts of money while improving your quality of life are now reaching the market.
At Collinson Custom Building & Carpentry we will continue to watch for new Eco-Friendly products from the industry and keep our customers informed as new products come on the market.
Recommended Reading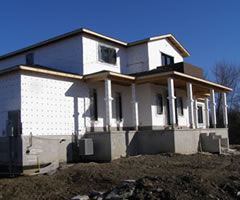 Forest Stewardship Council (FSC Eco-label)
FSC is an international certification and labeling system that guarantees that the forest products you purchase come from responsibly managed forests and verified recycled sources.
Volatile Organic Compounds (VOCs) are gases given off by a number of indoor sources. Formaldehyde is one of the most common VOCs. Formaldehyde is a colourless gas with an unpleasant smell. It is common in many building materials such as plywood, particleboard, and glues. Formaldehyde can also be found in some drapes and textiles, in addition to certain types of foam insulation.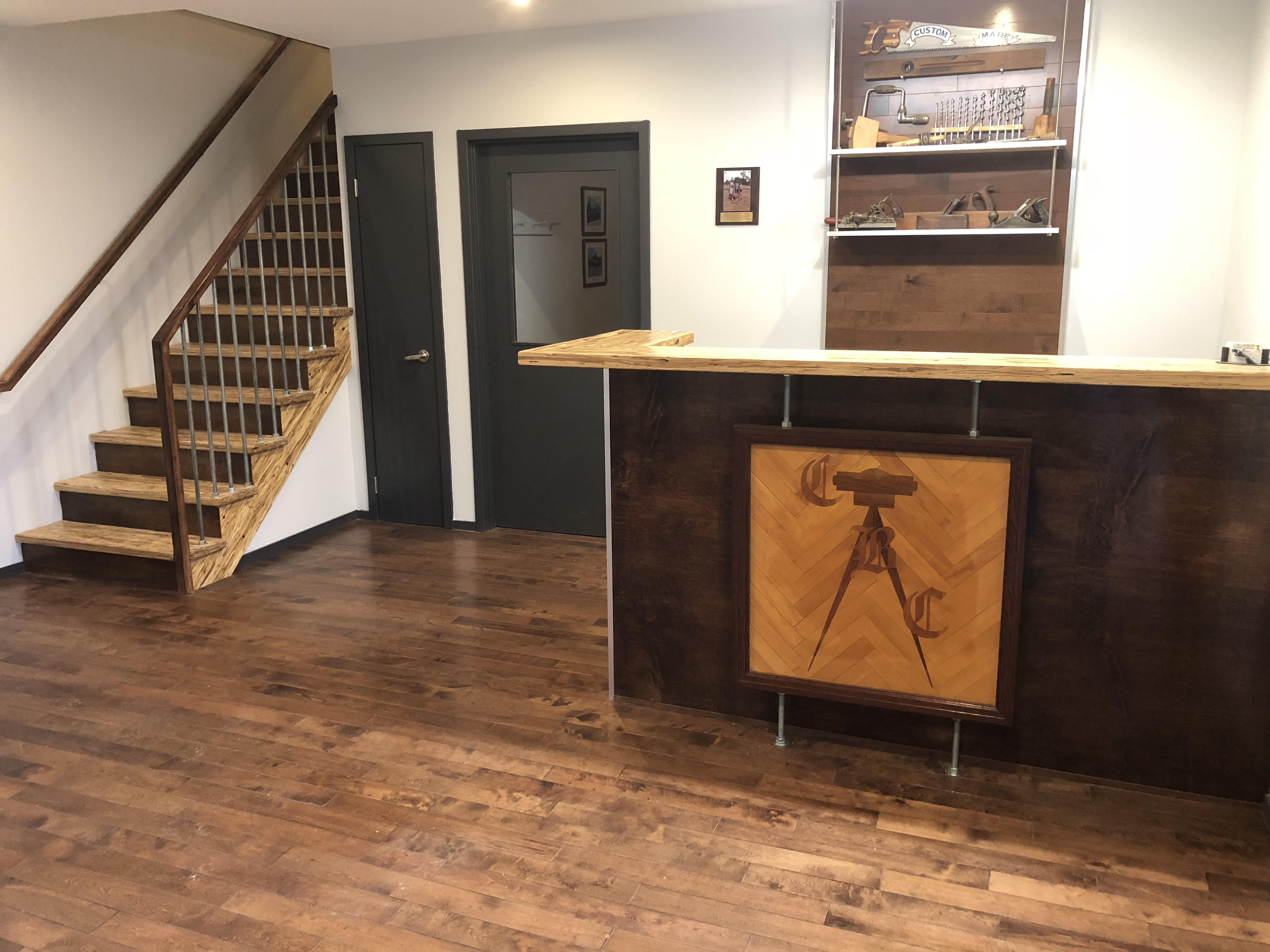 Collinson Carbon Footprint
Scope One Carbon Emissions
Heating = 2.163 tonnes co2e
Company Vehicles = 32.807 tonnes co2e
Scope Two Carbon Emissions
Electricity = .2314 tonnes co2e Total
Total Scopes 1 and 2 = 35.2015 tonnes co2e
Climate Change is serious business and the fate of future generations rests on what actions we take now to slow global warming.
At Collinson Custom Building & Carpentry we believe it is our environmental responsiblity to monitor our carbon footprint and ensure that we maintain the lowest possible carbon impact from our operations.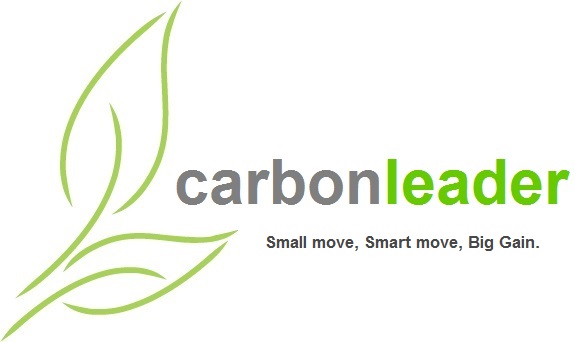 Collinson Custom Building & Carpentry is pleased to support the Carbon Action Task Force as a "Friend of the Force" level sponsor.
The Carbon Action Task Force is a FREE service led by the Carbonleader Certification Program staff and a small group of community volunteers. Our Aim is to teach home owners how to measure and reduce their carbon emissions and save big on energy costs.